Management of Financial Institutions (MFI)
Management of Financial Institutions (MFI), Banking diploma, DAIBB, DAIBB examination study materials, Economics, Business Communication, Laws and Practice of Banking, Organization & Management, Accounting, Marketing
Management of Financial Institutions (MFI), Banking diploma, DAIBB, Diplomaed Associate of the Institute of Bankers, Bangladesh (DAIBB) examination study materials




List of Short Notes (Short questions) of Management of Financial Institutions (MFI):

Bangladesh Automated Clearing House (BACH)

Bangladesh Automated Clearing House (BACH): BACH, the first ever electronic clearing house of Bangladesh, has two components - the Automated Cheque Processing System (ACPS) and the Electronic Funds Transfer (EFT). Both the systems operate in batch processing mode- transactions received from the banks during the day are processed at a pre-fixed time and settled through a single multilateral netting figure on each individual bank's respective books maintained with the Bangladesh Bank. A state-of-the-art Data Center (DC) and a Disaster Recovery Site (DRS) have been established comprising of most modern software and hardware for dealing with the operations of BACH. A Virtual Private Network (VPN) has been created between the participating commercial banks and Data Center (DC) & Disaster Recovery Site (DRS) for communicating necessary information related to BACH. Digital Certificate has been formulated for the first time in Bangladesh for secured data communication.


Funded and non funded loans:

Loan Scheme for Corporates
The Bank finances the corporate sector for its business activity and for setting up units, modernisation, diversification and upgradation.
Such finance is extended in the form of
Funded facilities
Non Funded facilities
Funded facilities
Term Loans :
Repayment in instalments over a fixed time.
Purpose : For acquisition of fixed assets / machinery or for financing projects.
Amount of Loan : Generally 75% of the cost of maintaining a margin of 25%.
Rate of Interest : Click here to view the Interest Rate
Security : Charge on assets.
Cash Credit :
Running account facility.
Purpose :To meet working capital requirements.
Amount of facility : Based upon the Bank's assessment of the working capital requirement.
Rate of Interest : Click here to view the Interest Rate
Security : Charge on current assets, collaterals if required.
Bill Discounting :
In the nature of post sales limit.
Amount of facility : Generally upto a specified percentage of the value of the bill.
Discounting under : L/C or firm order.
Rate of Interest : Click here to view the Interest Rate
Security : Charge on the Bill, Collateral if required.
Non Funded facilities
Letter of Credit facility to facilitate purchase of material / goods.
Letter of Guarantor facility for the issuance of Guarantee in the nature of bid bonds, performance bonds, etc.
For finance of International trade, the Bank provides Working Capital facility to Exporters & Importers



Off-shore banking:

An offshore bank is a bank located in a jurisdiction different from that where its depositors reside. Countries that have a history and reputation as a haven for offshore banks can be referred to as offshore financial centres. An account held in a foreign offshore bank, especially in a tax haven jurisdiction, is often described as an offshore account. Typically, an individual or company will maintain an offshore account in a low-tax jurisdiction (or tax haven) for the financial and legal advantages it provides, including:

Greater privacy (see also bank secrecy, a principle born with the 1934 Swiss Banking Act)
Little or no taxation (i.e., tax havens)
Easy access to deposits (at least in terms of regulation)
Protection against local, political, or financial instability.
While the term originates from the Channel Islands being "offshore" from the United Kingdom, and while most offshore banks are located in island nations to this day, the term is used figuratively to refer to any bank used for these advantages, regardless of location. Thus, some banks in landlocked Andorra, Luxembourg, and Switzerland may be described as "offshore banks".



Early warning system:
An early warning system can be implemented as a chain of information communication systems and comprises sensors, event detection, decision subsystems. They work together to forecast and signal disturbances that adversely affect the stability of the physical world, providing time for the response system to prepare for the adverse event and to minimize its impact.

It prevents loss of life and reduces the economic and material impact of disasters. To be effective, early warning systems need to actively involve the communities at risk, facilitate public education and awareness of risks, effectively disseminate alerts, and warnings and ensure there is constant state of preparedness.[2] A complete and effective early warning system supports four main functions: risk analysis,[disambiguation needed] monitoring and warning; dissemination and communication; and a response capability.




Personal banking division:

The Personal Banking Division offers a wide range of products which have been developed to satisfy the individual needs of retail banking customers. At the same time a professional yet personal service is offered.

The Retail Banking Sector employs well trained personnel throughout its large branch network and uses state of the art technology. It thus has the ability to rapidly adapt to the ever-changing market needs thereby strengthening the relationship with and confidence of customers.


Correspondent banking:

A correspondent bank is a financial institution that provides services on behalf of another, equal or unequal, financial institution. It can facilitate wire transfers, conduct business transactions, accept deposits and gather documents on behalf of another financial institution. Correspondent banks are most likely to be used by domestic banks to service transactions that either originate or are completed in foreign countries, acting as a domestic bank's agent abroad.


Nostro and Vostro Accounts:

The accounts held between correspondent banks and the banks to which they are providing services are referred to as nostro and vostro accounts. An account held by one bank for another is referred to by the holding bank as a nostro account. The same account is referred as a vostro account by the counterparty bank. Generally speaking, both banks in a correspondent relationship hold accounts for one another for the purpose of tracking debits and credits between the parties.



PayPal:

PayPal is an American company operating a worldwide online payments system that supports online money transfers and serves as an electronic alternative to traditional paper methods like checks and money orders. PayPal is one of the world's largest Internet payment companies. The company operates as a payment processor for online vendors, auction sites and other commercial users, for which it charges a fee.
PayPal was established in December 1998 as Confinity, a company that developed security software for handheld devices founded by Max Levchin, Peter Thiel, Luke Nosek and Ken Howery. PayPal was developed and launched as a money transfer service at Confinity in 1999, funded by John Malloy from BlueRun Ventures.


Money Laundering Risk and APG Team:

The Asia/Pacific Group on Money Laundering is an inter-governmental organisation focused on ensuring that its member jurisdictions effectively implement the international standards against money laundering, terrorist financing and proliferation financing related to weapons of mass destruction. It was founded in 1997 in Bangkok, Thailand by 13 original founding members.

The APG is part of a global network of similar bodies, referred to as Financial Action Task Force-Style Regional Bodies (FSRBs) and is the largest in terms of membership numbers and geographical size. The APG also has a large number of observers (both jurisdictions and supporting organisations) that participate in its programmes and activities. Click on the "members" and "observers" button at the top of this page for a full list. Some of the key international organisations that support the APG include the Financial Action Task Force, International Monetary Fund, World Bank, OECD, United Nations Office on Drugs and Crime, the UN's Counter Terrorism Executive Directorate, Asian Development Bank, Commonwealth Secretariat, INTERPOL and the Egmont Group of Financial Intelligence Units.


stress testing for banks:

A bank stress test is an analysis conducted under unfavorable economic scenarios designed to determine whether a bank has enough capital to withstand the impact of adverse developments. Banks with $50 billion in assets are required to do internal stress tests by their own risk management team and also stress tests from the Federal Reserve.

Stress tests focus on a few key risks, such as credit risk, market risk and liquidity risk, to banks' financial health in crisis situations. Hypothetical crises are determined using various factors from the Federal Reserve and International Monetary Fund (IMF). Bank stress tests were put in place and became more widespread after the 2007-2009 global financial crisis, the worst since the Great Depression. This crisis left many banks and financial institutions severely undercapitalized, which the stress tests aim to prevent.


What is green banking?

Green Banking, as defined by Institute for Development and Research Technology, is an umbrella term referring to practices and guidelines that make banks sustainable in economic, environment, and social dimensions. It aims to make banking processes and the use of IT and physical infrastructure as efficient and effective as possible, with zero or minimal impact on the environment.

Considering the nature of banking processes and infrastructures, IDRBT offers guidelines for greening banking in two levels.

Making day-to-day business operations, banking products and services greener by following simple practices and making them environmentally friendly.
Making IT infrastructure (including data center) and physical infrastructure (including buildings) greener and taking initiatives so that a bank could itself generate electricity for its own consumption.


Bangladesh Financial Intelligence Unit (BFIU):

Bangladesh Financial Intelligence Unit (BFIU) is the central agency of Bangladesh responsible for analyzing Suspicious Transaction Reports (STRs), Cash Transaction Reports (CTRs) & information related to money laundering (ML) /financing of terrorism (TF) received from reporting agencies & other sources and disseminating information/intelligence thereon to relevant law enforcement agencies. BFIU has been entrusted with the responsibility of exchanging information related to money laundering and terrorist financing with its foreign counterparts. The main objective of the BFIU is to establish an effective system for prevention of money laundering, combating financing of terrorism and proliferation of weapons of mass destruction.

BFIU was established in June 2002, in Bangladesh Bank (Central bank of Bangladesh) named as 'Anti Money Laundering Department'. To enforce and ensure the operational independence of FIU, Anti Money Laundering Department has been transformed as the Bangladesh Financial Intelligence Unit (BFIU) in 25 January, 2012 under the provision of Money Laundering Prevention Act, 2012 and has been bestowed with operational independence. BFIU has also achieved the membership of Egmont Group in July, 2013.

SMS Banking:

SMS banking is a form of mobile banking. It is a facility used by some banks or other financial institutions to send messages to customers' mobile phones using SMS messaging, or a service provided by them which enables customers to perform some financial transactions using SMS. SMS Banking service provides instant notification about your transactions as and when it happens. It helps you to keep a watch on your account with a round the clock service. Every debit or credit in your account over a limit desired by you is intimated by SMS. Now, with SMS Banking service, you are always in a position to detect unauthorized access to your account.

Additionally, SMS banking also helps you to know your balances and mini statements instantly by just sending an SMS.


Legacy Accounts:

A legacy contact is someone you choose to look after your account if it's memorialized. Once your account is memorialized, your legacy contact will have the option to do things like: Write a pinned post for your profile (example: to share a final message on your behalf or provide information about a memorial service).


Beneficial Owner:

Beneficial owner is a legal term where specific property rights in equity belong to a person even though legal title of the property belongs to another person. Black's Law Dictionary. This often relates where the legal title owner has implied trustee duties to the beneficial owner.

Under United States copyright law, an author may transfer some rights to the copyright owner while retaining a future "reversionary interest," such as that of copyright renewal. For example, "the legal or beneficial owner of an exclusive right under a copyright . . . to institute an action for any infringement of that particular right committed while he or she is the owner of it."

A common example of a beneficial owner is the real owner of funds held by a nominee bank or for stocks held in the name of a brokerage firm.



What is CTR & STR?

CTR means Cash Transaction Report. It is a monthly statement form introduced by Bangladesh Bank if Tk. Ten lac & above credited or debited by one or more vouchers in an account in a day, to submit the same to them by the branches through the Head Office of their Banks. This statement contains the date, Account no, name of the account, number of debit/credit vouchers of the day, amount credited/debited etc. This statement could generate by our computer. Anti Money Laundering unit of branches should observe the CTR statements whether any doubtful transactions are happened or not and they should put their comments upon the statement.

STR means Suspicious Transaction Report. As per Bangladesh Bank Anti Money Laundering circular no.2 a quarterly statement designed by Bangladesh Bank to detect Money Laundering crimes. Branches of all Banks in Bangladesh prepare the statement at the end of the quarter which contains the full particulars of suspicious transacted account detected at the branch during the quarter. Head Office collect the statement from branches and submit a consolidated statement to Bangladesh Bank with their comments duly scrutinized/verified/inspected.


What is KYC?

KYC means Know Your Customer. It is a part of our account opening form printed by our Bank as per guidelines of Bangladesh Bank. It is compulsorily to be filled duly signed by all the deposit & investment clients. This part of account opening form contains the particulars, i.e. Name, Present address, Permanent address, business/service address, source of income, nature of business, Monthly/Yearly income, Telephone/Mobile no of present/permanent/business/service addresses, relationship with the introducer, expected amount & number of transaction in cash & other modes in a month etc. Bankers could segregate the accounts riskwise through KYC as per guidelines of Bangladesh Bank.



What is Control self-assessment?

Control self-assessment is a technique developed in 1987 that is used by a range of organisations including corporations, charities and government departments, to assess the effectiveness of their risk management and control processes.
A "control process" is a check or process performed to reduce or eliminate the risk of error. Since its introduction the technique has been widely adopted in the United States, European Union and other countries. There are a number of ways a control self-assessment can be implemented but its key feature is that, in contrast to a traditional audit, the tests and checks are made by staff whose normal day-to-day responsibilities are within the business unit being assessed. A self-assessment, by identifying the higher risk processes within the organisation, allows internal auditors to plan their work more effectively. A number of governmental organisations require the use of control self-assessment. In the United States it is a requirement of the FFIEC that control self-assessments are performed on IT systems and operational processes on a regular basis. Benefits claimed for control self-assessment include creating a clear line of accountability for controls, reducing the risk of fraud and the creation of an organisation with a lower risk profile.
In certain circumstances control self-assessment is not always effective. For example, it can be difficult to implement in a decentralised environment, in organisations where there is high employee turnover, where the organisation goes through frequent change or where the senior management of the organisation does not foster a culture of open communication.



List of subjects for Diplomaed Associate of the Institute of Bankers, Bangladesh (DAIBB) Exam:

1. Management of Financial Institutions (MFI)

2. Lending Operation & Risk Management (LRM)

3. International Trade & Foreign Exchange (FE)

4. Information Technology in Financial Services (IT)

5. Management Accounting (MA)

6. Central Banking & Monetary Policy (CMP)
or
Agriculture & Microfinance (AM)
or
SME & Consumer Banking (SME)
or
Islamic Banking (Is. B)
or
Investment Banking & Lease Financing (ILF)
or
Treasury Management (TM)




List of Banking Diploma Part I JAIBB details:
Economics



List of subjects for Junior Associate of the Institute of Bankers, Bangladesh (JAIBB) Exam:
1. Principles of Economics & Bangladesh Economy (PBE).
2. Business Communication (BC).
3. Laws and Practice of Banking (LPB).
4. Organization & Management (OM).
5. Accounting for Financial Services (AFS).
6. Marketing of Financial Services (MFS).



Earn Money Online




Diplomaed Associate of the Institute of Bankers, Bangladesh (DAIBB)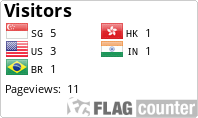 Contact Us
Banking Diploma
Bangladesh
Bankingdiploma.net Facebook page

Bankingdiploma.net Twitter page